Welcome to ClevelandWomen.Com
for Women of all Ages
in Cleveland, Northeast Ohio & Beyond.
---
Advice from Dear Webby - Different Political Views than Friends
Dear Webby,

It seems like I have very different political beliefs than most of my friends. Whenever they start talking politics I just back off, not wanting to make waves. But then I get home and feel like a wimp for not standing up for what I think is right.

And I don't want them to think I agree with them because I am not arguing. What can I do?

Not Politically Correct

Dear Webby's advice for Not PC


---
The bride (and groom) wear red
Young ladies from the Confucius Institute at Cleveland State University showed various traditional Chinese dresses and hats at a celebration of the Lunar New Year 2015 Year of the Goat. They showed traditional Chinese fashion, emperor and queen's dresses as well as wedding dresses which are usually red for both the bride and groom.


---
Tin Roofs and Rock 'n Roll
by Amy Kenneley
How did The Nut Shop get to be our hangout? I don't know, but that was where we landed when we had outgrown the neighborhood playground. It was just a short walk up 101st street to Euclid Avenue--"Uptown"-- where there were five movie theaters competing for your popcorn and Goobers change. I can see their beckoning lights even now: University, Keith's RKO, Alhambra, Circle, and Loew's Park.

Was it "Rock Around the Clock" that blared from the loudspeaker outside the storefront that drew us in? If so, Then Bill Haley and the Comets must have been our Pied Piper.

Read the rest of Amy's column about her own Happy Days


---
Saint Patrick's Day Online Shopping Gift Store
Whether you are Irish or not, everybody has fun on St. Patrick's Day. Browse these fun products to make sure your March 17th is the best. Browse through clothes, food, decorations, crafts, home & garden, books, costumes, gifts, jewelry, music and more for the big day.

Here is a sample:



Saint Patrick's Day Online Shopping Gift Store


---
Famous (and Infamous) Women from Cleveland
Zonta Club of Cleveland Proudly Presents "Famous (and Infamous) Women from Cleveland" with Karen Lakus Historical Interpreter, Cleveland Metroparks.

Karen Lakus will acquaint you with some famous (and infamous) women from Cleveland. Thursday March 19, 2015. 6:45 PM - 8:45 PM. Crowne Plaza Hotel at 5300 Rockside Road. Independence, OH 44131

Tickets: $20 - a light dinner is provided with cash bar. Guests are welcome

Karen Lakus has been a Historical Interpreter for Cleveland Metroparks since 2010. She holds a BA in History from the University of Akron and has worked at various parks and museums in Northeast Ohio including The Western Reserve Historical Society, Lake County Historical Society and Lake Metroparks. She has a particular interest in prehistoric people, early settlement and women's history. She works out of the Canalway Center in Cuyahoga Heights.

Please RSVP by March 16, 2015 to Sarojini Rao, 3286 Bradford Road Cleveland Heights, Ohio 44118. Tel: 216-371-3742

Payment is also available through Paypal at www.zontacleveland.org


---
A Winter Fashon Show - for babushkas!
At the first annual Maslenitsa event in the Russian Cultural Garden in Cleveland Ohio there was a babushka (scarf) fashion contest. About 8 ladies (and 1 man!) modeled their scarves and then a winner was selected by 3 judges.

Never heard the word Maslenitsa? Think of Mardi Gras, Carnival, Carnaval, Karneval . . . that's Maslenitsa by any other name. It's the party day before Lent begins in Russia.




---
Antique Roadshow is coming to Cleveland
Antique Roadshow is coming to Cleveland and you can be part of it. WVIZ/PBS will host an all-day appraisal event on Saturday, July 11, 2015. (Time and place to be announced) The show has not been to Cleveland since 2002.

The deadline to apply for free tickets is April 6, 2015. At the appraisal event approximately 5,000 to 6,000 ticketed guests will receive free valuations of their antiques and collectibles. Tickets are given by a random drawing and will be mailed three weeks before the show.

Antiques Roadshow is also accepting furniture submission to appraise and display on the set. The deadline for submissions is also April 6, 2015. To apply for tickets got to ideastream.org or call 216-916 6301 for a postcard to apply for tickets.
by Lynn Priemer


---
Should you vaccinate your kids?
Dr. Delos M. (Toby) Cosgrove, CEO and President of the Cleveland Clinic, said that everybody should get vaccinated and that there is no evidence that the vaccines are associated with autism. He warned that we will have an uprising of diseases (like measles and whooping cough) if we don't immunize.

Dr. Cosgrove answered this question at the Rotary Club of Cleveland event that honored Dr. Cosgrove with the International Service Award on International Fellowship Day. Watch the short (less than 1 minute) video.




---
A Small Home with a Big Heart
By Lynn Priemer
The Sisters of Charity realized the unmet needs of homeless men being released from area hospitals with nowhere to go and no resources and decided to do something about it. An unused convent at 2412 Community College Blvd. was converted to Joseph's Home.

More about Joseph's Home in Cleveland


---
Words of Wisdom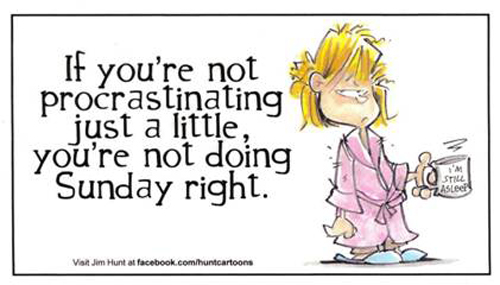 ---
Cleveland International Film Festival - Volunteers Needed
Are you a fan of the Cleveland International Film Festival and want to get more involved? Then join our incredible crew of volunteers for CIFF39! Various shifts are available March 18th – 29th, and signing up just takes a minute.

Don't delay; the deadline to become a volunteer for this year's Festival is Friday, February 20th.

Sign up for Cleveland International Film Festival

See more Volunteer Oportunities for Cleveland Women and Girls
---
Special Deals and Shopping for Cleveland Women and Girls
We now have two great sources for you to find the best online pricing values. One is Cleveland specific and features products about Cleveland and by and for Clevelanders.

The other is 20 or so companies that are the best of the best in on-line shopping products, value and service. Names you will know like Amazon, Walmart, 1800Flowers, Hanes, Microsoft, Drugstore.Com and Pets Warehouse. But also some lesser known best of breed stores such as Old Time Candy, Lauren Hutton makeup, ShopIrish, DermaDoctor, Shutterfly and more.

On-line store for Cleveland Women and Girls

Take a look. You can always get back to the Store by clicking on the Shopping & Specials link on the left hand side of the page.

Happy Shopping!
---
Diabetes Alert Dogs
After many months of full time training, Jake, a yellow Labrador retriever was placed with his new owner to alert her to the dangerous changes in her glucose levels. When Jake came to the Indianapolis Humane Society, he was excited, anxious and very rambunctious. With no signs of training at all, this dog was a long way from being an easy pet for anybody, let alone from becoming a service dog.

But Jake showed qualities that immediately caught the staff's attention: he was very affectionate, very smart and very willing to work. They took him in their care and contacted Medical Mutts, an Indianapolis based service dog company, specialized in training shelter dogs as service dogs for diabetes, seizures and other medical conditions.

Diabetes alert dogs (also called DADs) have gradually become more popular over the past few years. Dogs have the ability to smell the sudden drop or rise in glucose levels and signal to their person that it's time to test.

A DAD doesn't replace other monitoring devices, but can provide another layer of security, a friendly and attentive presence on the lookout for any potential problems. Diabetes can be scary and requires constant monitoring in order to limit any potential complications that can affect the heart, the eyes, the kidneys and other parts of the body. When patients have become desensitized to the symptoms of hypoglycemia they may not be able to feel that they need to intervene before neurological symptoms occur, such as confusion, behavior change, stupor, and unconsciousness.

Sandy, a newly retired nurse has been dealing with the challenges of type 1 diabetes all of her life. Her devoted and loving husband Jim has been helping her monitor her glucose levels over the years. But Jim can't always be around. With age also comes the growing concern that Sandy might one day be on her own. So the couple started looking into the possibility of a DAD for Sandy and after months of research online, they found Medical Mutts.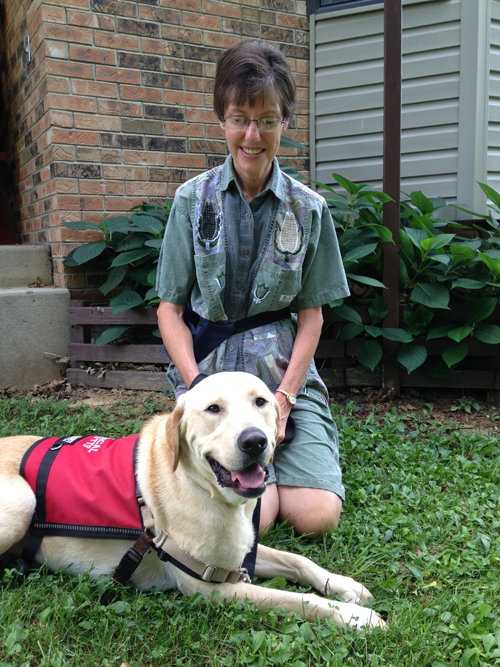 Jake the Diabetes Alert Yellow Labrador Retriever with Owner Sandy



"I love him so much, he exceeds all my expectations," says Sandy about her new service dog. Jake and Sandy immediately got along. He also had to make friends with, Belle, the Great Pyrenees and the three cats that the couple already owned. But his friendly and easy-going nature quickly put everybody at ease.

Over the next few months, Jake and Sandy will become more familiar with working with one another. "He should be renamed Shadow," she says, as Jake follows Sandy everywhere she goes. Whenever he smells the change in Sandy's glucose levels, he immediately pokes her vigorously with his big nose. Over time, with practice, his alerts will gradually get more and more precise. He's also learning where to get her glucose tablets or Jim in case Sandy is too weak to move. Once abandoned, this special dog has found a new lease on life: a much needed service dog for Sandy.

Medical Mutts was created by Jennifer Cattet Ph.D. and her husband Jack Topham. With a Ph.D. in animal behavior and psychology, Jennifer has been working with dogs as a behaviorist and trainer for the past 30 years. As she worked with service dogs for the past 6-7 years, she also became more aware of the daily challenges faced by diabetic patients. Both Jennifer and Jack also wanted to contribute to making a difference in the public's perception of shelter dogs, so Medical Mutts only takes shelter dogs to train as service dogs.

For more information on diabetes alert dogs, visit www.medicalmutts.com.

Note: Medical Mutts is located in Indianapolis, IN. Because we strive to give you all the tools for a successful partnership, we have designed our program for you to access much of the information online wherever you are. We do not generally ship the dog but will ask you to come to us to pick the dog up and receive our specialized training. If that's not an option for you, don't hesitate in letting us know and we may be able to work out alternative solutions.


---
Cleveland Women Special of the Week
---
International Fashion Show
One of the highlights of the 5th annual Holiday Celebration of Cleveland's Diversity put on by the International Community Council-Worldwide Intercultural Network (ICC-WIN) was the International Fashion Show.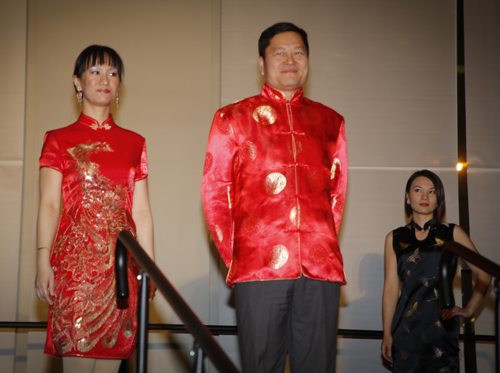 Modern Chinese Fashion



3 pages of pictures and videos of the International Fashion Show

If you don't have time now to look at the entire Fashion Show, this 92 second video of the Grand Finale will inspire you. The models gathered on stage and walked out to the sounds of We are the World. Cleveland is home to about 120 different ethnic groups and this cultural diversity was on display in this magical moment.


---
ClevelandWomen.Com Facts of the Week
48% of law school graduates and 45% of law firm associates are female.


---


Have you seen the Amazon Deal of the Day? Everyday, a new very special deal will be offered. Look below for the daily special.


---


Women make up more than 1/2 of the population but sometimes it seems that the Internet has ignored this fact.

Or the sheer enormity of the Internet does not make it easy to find information, resources and items of interest for women and girls in the Cleveland area.

Not anymore! ClevelandWomen.Com is geared toward providing information, resources and fun to the female population of Northeast Ohio - Cleveland Women - and those who care about them. In fact, we hope that the men in your life will visit and maybe learn what makes you tick.

Don't miss our profiles of interesting Cleveland Women - Maybe it's someone you know! (Or tell us about someone we should know)

Take advantage of discounts and specials selected just for you.

Ask questions and receive answers from our many experts from all walks of life.

Share your thoughts, memories, ideas with other Cleveland Women.

Take advantage of the information provided for your age group and situation.

Most importantly, come back often and



Have Fun!

---
---
Top of Page