Welcome to ClevelandWomen.Com
for Women of all Ages
in Cleveland, Northeast Ohio & Beyond.
---
---
Non-profit does low cost spay and neutering of dogs and cats
PetFix is a non-profit organization that offers high quality, affordable spay and neuter surgeries to prevent pet homelessness and the need for unnecessary euthanasia. We spoke with Didi, a volunteer for PetFix who was at the Coit Rd. Farmer's Market. Dogs and cats can safely be fixed as early as 8 weeks old.




---
Tomatillos, Heirloom Tomatoes and making your Salsa dry less wet
Kevin Scheuring of the Coit Road Farmers' Market in East Cleveland spoke about heirloom tomatoes, tomatillos and salsa in his weekly demonstration. He shared a technique to make sure your tomatoes are not too wet in salsa or on bruschetta or wherever.





The Coit Road Farmers' Market has been an anchor on Cleveland's east side since 1932, with a mission of providing access to affordable, locally grown farm fresh products to the residents of Greater Cleveland. The non-profit Market is operated by volunteers supported by customers, farmers, sponsors and fund raising events. It is the 2nd oldest farmer's market in the state of Ohio. See more food and cooking info at ClevelandCooks.com


---
International Women's Air & Space Museum To Host Stem Conference
The International Women's Air & Space Museum (IWASM) will host its annual Wings of Women (WOW) STEM Conference, November 9, 2019 from 9 a.m. to 2 p.m. at Burke Lakefront Airport located at 1501 N. Marginal Rd., Cleveland, Ohio, 44114.


The Wings of Women (WOW) STEM Conference is geared towards high school female students interested in pursuing STEM career fields. The museum brings in professional female mentors from various STEM fields, who spend the day speaking with the students about how they got to where they are today. There are also hands-on activities that go along with each of these fields to help spark further interest. This is a great opportunity for young ladies to be inspired and empowered to pursue whatever their hearts' desire.

This year's keynote speaker will be Dr. Marla Peréz-Davis who serves as the deputy director of the National Aeronautics and Space Administration's John H. Glenn Research Center in Cleveland. In this capacity, she shares with the center director responsibility for planning, organizing and managing the agency-level programs and projects assigned to the center.

Pérez-Davis is the recipient of numerous NASA awards including the NASA Outstanding Leadership Medal and the prestigious Presidential Rank Award for Meritorious Executives. She was also the recipient of the 2015 Crain's Women of Note; the Top 25 Elite Business Women, Hispanic Business Magazine; Women of Color Career Achievement; Distinguished Alumni Award, Alumni Association of University of Puerto Rico Mayaguez; Women in Aerospace Award for Aerospace Awareness; Women of Color Technology Award for Career Achievement; and the Hispanic Engineer National Achievement Santiago Rodriguez Diversity Award. She is also a certified NASA Lean Six Sigma Black Belt.

Applications are required for each student wishing to attend. The deadline for applications is November 1, 2019 along with a $5 reservation fee. Cash or check preferred. This fee will be returned upon check-in on the morning of the event. PayPal and credit card payments will not be returned. A parent's signature is required in order for each student to participate. Incomplete or late applications will not be accepted.

This is a first come, first serve event. The conference has reached capacity the past few years so it is recommended to submit applications as soon as possible. More information, as well as a link to the application, can be found at www.iwasm.org.


---
Jackie Cochran's "Beguine" - International Women's Air & Space Museum's New Exhibit
The International Women's Air & Space Museum (IWASM) has a new exhibit on display about aviatrix Jackie Cochran, her famous plane the "Beguine", and its local connection. After months of research, IWASM intern Sean Payne, of Baldwin Wallace University, assembled the exhibit.

Cochran was born in Pensacola, Florida in 1906 and married at the age of 13. After divorcing only a few years later, she went on to be a hairdresser, eventually moving to New York. By the early 1930's Cochran began taking flying lessons. She earned her pilot's license in order to promote her new line of beauty products. Between 1939 and 1944, Cochran successfully advocated for female pilots and created the Women's Airforce Service Pilots (WASP) of WWII.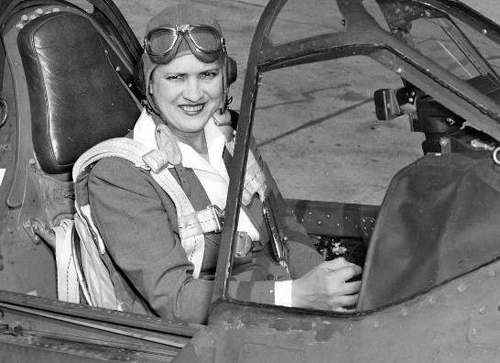 Jackie Cochran in the cockpit of a Curtiss P-40 Warhawk



Cochran purchased the P-51C Mustang "Beguine" for $27,000 from JD Reed, who had the plane modified to enhance its performance as a racer. Because women were not allowed to fly in the 1949 Thompson Trophy Race, Cochran asked Bill Odom to be the pilot. Odom, who did not have much experience in pylon races, cleared the first lap, but then lost control crashing into a house in Berea, Ohio. A mother and son were killed as a result of the crash.

Currently on display is a fragment of the plane donated to the museum by James Jarwoski, a 1/48 scale model of the plane created by IWASM Board Member Bob Taylor, as well as various photos and articles about the local crash. The museum offers free admission. Exhibit hours are 8 a.m. to 8 p.m., seven days a week. Office, gift shop, and research center hours are 10 a.m. to 4 p.m., Monday through Friday.


---
International Women's Air & Space Museum To Host Author Day - Books, Breakfast, & Book Signings
The International Women's Air & Space Museum (IWASM) will host its annual book sale and pancake breakfast, November 2, 2019 from 8:30 a.m. to 1 p.m. Many books, posters, prints and other aviation and non-aviation items will be available for purchase. Breakfast includes pancakes, sausage, and orange juice. While it's free to attend, there is a suggested donation of $5 for breakfast.

Back again this year will be book signings with local authors held throughout the day. Confirmed authors include: Barbara and Bill Schloman, "A Century of Flight at Paton Field: The Story of Kent State University's Airport and Flight Education"; Drew and Michele Delgross, "Whale Tales and Other Animal Stories"; and Tim Carroll, "World War II in Akron". Please note some authors may not be in attendance for the entire event.

More information will be available www.iwasm.org. The museum offers free admission. Exhibit hours are 8 a.m. to 8 p.m., seven days a week. Office, gift shop and research center hours are 10 a.m. to 4 p.m., Monday through Friday.


---
Star Wars brownies and sweets at Night Market in Cleveland
Cassandra from Fear's Confections in Lakewood Ohio brought out some gourmet brownies and sweets to the August Night Market in Old Chinatown in Cleveland Ohio. Popular items include their Star Wars inspired sweets. See more at ClevelandCooks.com








---
Baltic Way commemorated at One World Day
The 74th annual One World Day was amazing. Lots of photos and videos coming soon but a highlight was before the Parade of Flags.

Honorary Consul of Lithuania Ingrida Bublys was joined by Honorary Consul of Estonia Mary Nippert and TV news anchor Chris Tanaka at the 74th annual One World Day in the Cultural Gardens of Cleveland Ohio. Consul Bublys told of the Baltic Way that took place 30 years earlier in Estonia, Latvia and Lithuania.

The marchers in the Parade of Flags at One World Day, led by delegations from the Baltic countries, commemorated this historic event by forming their own human chain joining hands along Martin Luther King Blvd. in Cleveland.

The Cleveland commemoration of the Baltic Way was produced by Dan Hanson with Angela Woodson, Al Griffin and members of their team and the Estonian, Latvian and Lithuanian communities to show solidarity with the ideals of the historic Baltic Way and showcase the diversity of Cleveland.

Enjoy this video of the Cleveland Chain.




---
Steeped Coffee - Cleveland Cooks™ Review
We have come a long way with coffee. I remember Mom and Dad having a big percolator on the stove for making coffee. Then Joe DiMaggio and his Mr. Coffee became the new way to enjoy the drink. Automatic drip coffee makers are still around but with the surge of Starbucks and similar companies, many people started getting their coffee outside the house. For the last several years we have seen the popularity of machines like the Keurig where you put in a pod and make a single cup of coffee.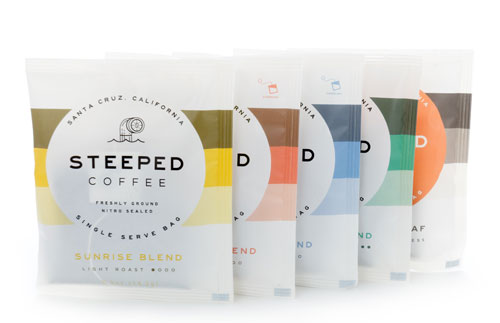 Now a company called Steeped Coffee is taking us back to a simpler time with a simple idea.

Read our Cleveland Cooks review of Steeped Coffee


---
Traffic Report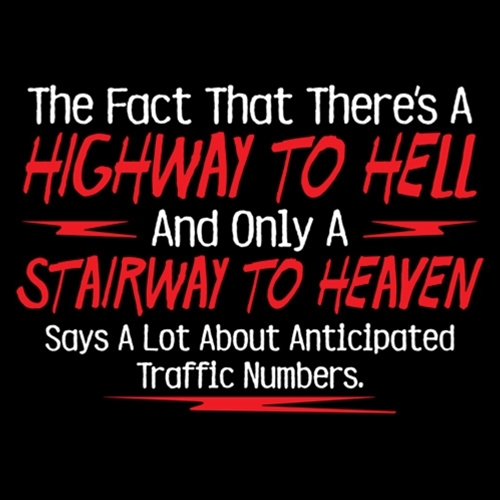 ---
American Nationalities Movement Captive Nations Awards Ceremony
The American Nationalities Movement of Ohio held its 57th annual Captive Nations dinner program on Thursday July 18, 2019 and honored Rick DeChant Jr., John Sabol and Gia Hoa Ryan with the Freedom Award.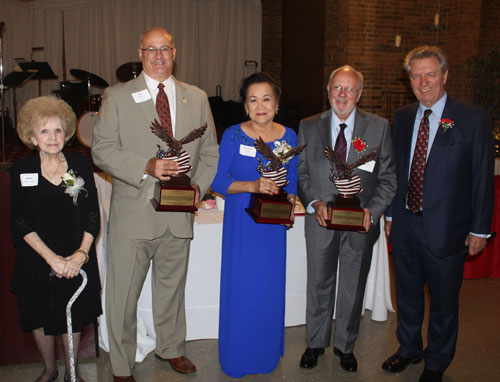 Irene Morrow, Rick DeChant, Gia Hoa Ryan, John Sabol and Ralph Perk Jr.
Photos and videos of the ANM event
---
We are still waiting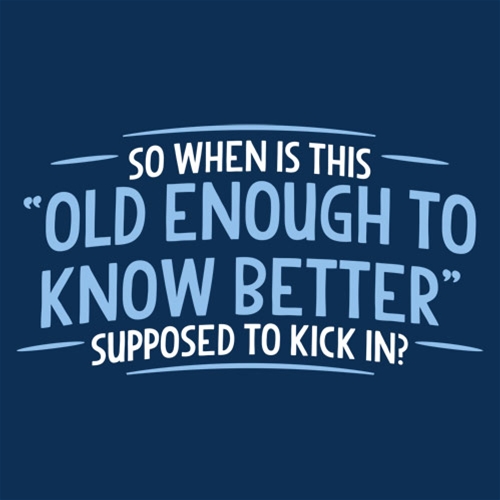 ---
The Truth can Hurt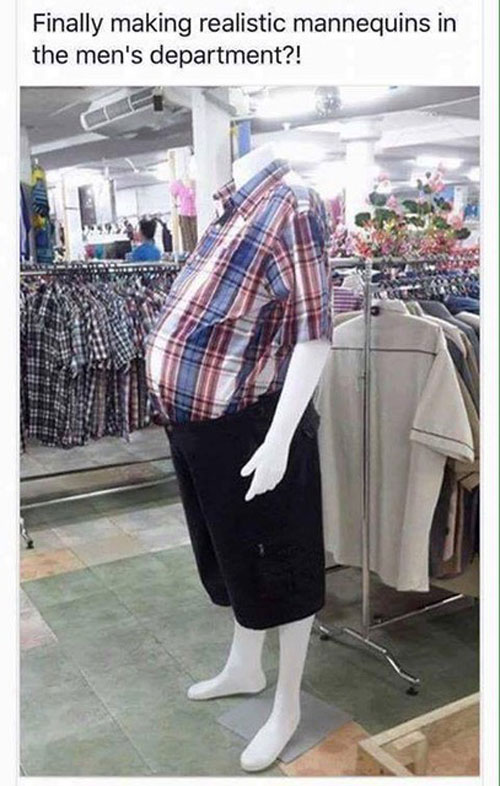 ---
5 Minutes to Fabulous
Elite Women Around The World® is a global network of individuals, leaders, organizations and businesses coming together with a shared mission of enhancing the economic position of women globally.

EWAW celebrated a Glass-Ceiling Shattering Night for Women on Women's International Day March 8, 2019. One of the presenters was Image Consultant Pat Gibson from The Artistry of You.

Dr. Mona Gupta introduced Pat who's speech was entitled 5 Minutes to Fabulous.




---
Elite Women Around The World
Glass-Ceiling Shattering Night for Women
March 8, 2019

Elite Women Around The World® is a global network of individuals, leaders, organizations and businesses coming together with a shared mission of enhancing the economic position of women globally. EWAW celebrated a Glass-Ceiling Shattering Night for Women on Women's International Day March 8, 2019. A diverse group of professional women, and some men, gathered at Landerhaven for presentations, networking and dinner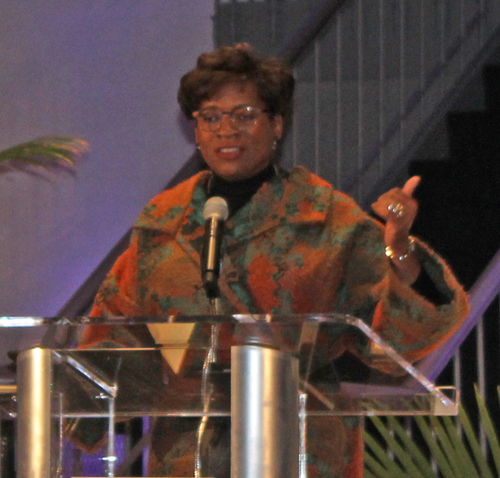 Ohio Supreme Court Justice Melody J. Stewart keynote
See photos and videos of the Glass-Ceiling Shattering Night
---
Getting a prescription filled (humor)
A nice, calm and respectable lady went into the pharmacy, walked up to the pharmacist, looked straight into his eyes, and said, "I'd like to buy some cyanide".

The pharmacist asked, "Why in the world do you need cyanide? The lady replied, "I need it to poison my husband."

The pharmacist's eyes got big and he explained, "Lord have mercy! I can't give you cyanide to kill your husband, that's against the law. I'll lose my license! They'll throw both of us in jail! All kinds of bad things will happen. Absolutely not! You CANNOT have any cyanide. Just get a divorce!"

The lady reached into her purse and pulled out a picture of her husband in bed with the pharmacist's wife.

The pharmacist looked at the picture and said, "You didn't tell me you had a prescription."
---
Modern Wedding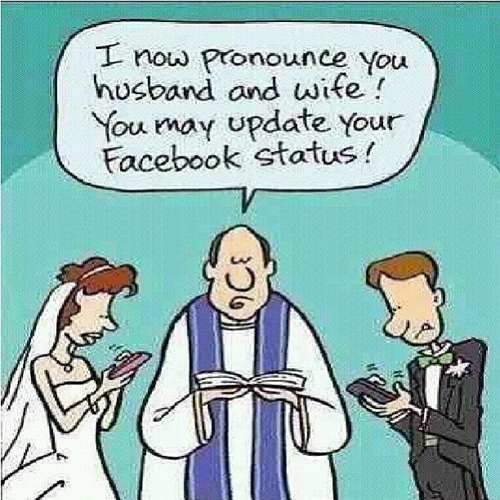 ---
Wisdom of the Chalkboard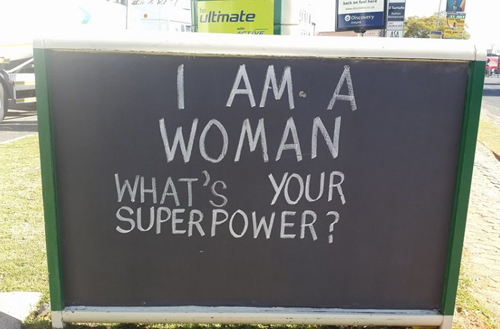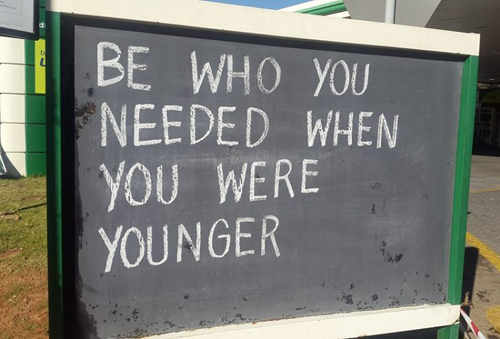 ---
Are you a Foodie?
If so, check out a preview of the new ClevelandCooks.com

ClevelandCooks is geared toward:

Chefs
Home cooks and wannabe chefs
Foodies
People who like to dine out and try new things
Food industry entrepreneurs
And more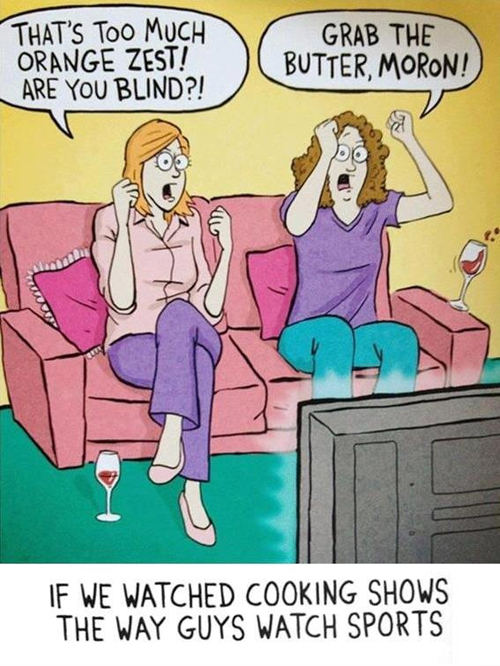 ---
ClevelandWomen.Com Book of the Week
The Girl on the Train


The #1 New York Times Bestseller, USA Today Book of the Year, now a major motion picture starring Emily Blunt. The debut psychological thriller that will forever change the way you look at other people's lives.

Intersecting, overlapping, not-quite-what-they-seem lives. Jealousies and betrayals and wounded hearts. A haunting unease that clutches and won't let go. All this and more helps propel Paula Hawkins's addictive debut into a new stratum of the psychological thriller genre. At times, I couldn't help but think: Hitchcockian. From the opening line, the reader knows what they're in for: "She's buried beneath a silver birch tree, down towards the old train tracks…" But Hawkins teases out the mystery with a veteran's finesse. The "girl on the train" is Rachel, who commutes into London and back each day, rolling past the backyard of a happy-looking couple she names Jess and Jason. Then one day Rachel sees "Jess" kissing another man. The day after that, Jess goes missing. The story is told from three character's not-to-be-trusted perspectives: Rachel, who mourns the loss of her former life with the help of canned gin and tonics; Megan (aka Jess); and Anna, Rachel's ex-husband's wife, who happens to be Jess/Megan's neighbor. Rachel's voyeuristic yearning for the seemingly idyllic life of Jess and Jason lures her closer and closer to the investigation into Jess/Megan's disappearance, and closer to a deeper understanding of who she really is. And who she isn't. This is a book to be devoured. -Neal Thompson

The Girl on the Train: A Novel
---
Free weekly eNews
Every Tuesday evening we send an e-mail message to people who are interested in upcoming (the next week) events that have an ethnic or cultural connection. So it may be Opera in the Italian Garden or Puerto Rican Day Parade or Slovenian Kurentovanje or...

If you are interested in receiving this free weekly e-mail just sign up for the free eNews.

You can also sign up to receive more specific free eNews for any groups or groups you may choose (Irish, German, Polish, Chinese, etc.)

It's easy and free and will let you know every week about fun and interesting events that are coming up in the next week.
---
Domestic Violence
Domestic violence is a pattern of repeated physical, sexual and emotional violence and behaviors that one person in a relationship uses to exercise power and control over the other. Cleveland and Northeast Ohio have many resources for victims of domestic violence.

Main Domestic Violence Page including:
What is domestic violence?
Why do partners abuse?
Are you in an abusive relationship?
Domestic Violence Emergency Help
Domestic Violence and Children

Domestic Violence and Immigrants

Housing Protections for Victims of Domestic Violence

Civil Protection Orders for Victims of Domestic Violence


---
Special Deals and Shopping for Cleveland Women and Girls
We now have two great sources for you to find the best online pricing values. One is Cleveland specific and features products about Cleveland and by and for Clevelanders.

The other is 20 or so companies that are the best of the best in on-line shopping products, value and service. Names you will know like Amazon, Walmart, 1800Flowers, Hanes, Microsoft, Drugstore.Com and Pets Warehouse. But also some lesser known best of breed stores such as Old Time Candy, Lauren Hutton makeup, ShopIrish, DermaDoctor, Shutterfly and more.

On-line store for Cleveland Women and Girls

Take a look. You can always get back to the Store by clicking on the Shopping & Specials link on the left hand side of the page.

Happy Shopping!
---


Have you seen the Amazon Deal of the Day? Everyday, a new very special deal will be offered. Look below for the daily special.


---


Women make up more than 1/2 of the population but sometimes it seems that the Internet has ignored this fact.

Or the sheer enormity of the Internet does not make it easy to find information, resources and items of interest for women and girls in the Cleveland area.

Not anymore! ClevelandWomen.Com is geared toward providing information, resources and fun to the female population of Northeast Ohio - Cleveland Women - and those who care about them. In fact, we hope that the men in your life will visit and maybe learn what makes you tick.

Don't miss our profiles of interesting Cleveland Women - Maybe it's someone you know! (Or tell us about someone we should know)

Take advantage of discounts and specials selected just for you.

Ask questions and receive answers from our many experts from all walks of life.

Share your thoughts, memories, ideas with other Cleveland Women.

Take advantage of the information provided for your age group and situation.

Most importantly, come back often and



Have Fun!

---
---
Top of Page