Welcome to ClevelandWomen.Com
for Women of all Ages
in Cleveland, Northeast Ohio & Beyond.
---
ClevelandWomen.Com Pictures of the Week
Salsa dance fun at the Worldwide Intercultural Network (WIN) holiday celebration of global diversity.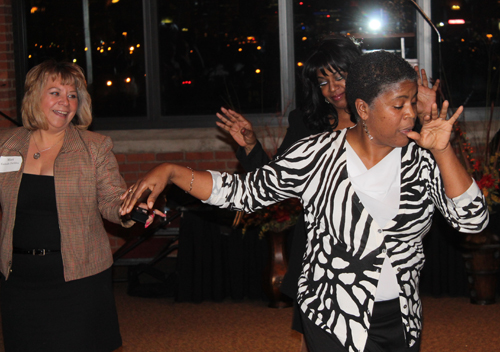 ---
Apple and Walnut Salad with Maple Vinaigrette Recipe
Apple and Walnut salad is a riff on the classic Waldorf salad. Waldorf Salad was invented at the Waldorf Hotel in New York in the late 1800's. It is a simple but tasty mix of apples, celery, and walnuts in a mayonnaise dressing. Our version keeps the star ingredients - apples, celery, and walnuts - and tosses them in a light vinaigrette for a modern twist. The vinaigrette is sweetened with maple syrup. Dried cranberries or raisins are added for a tangy sweet bite.

Fast, Fabulous, Fresh Foods - Class 24
Apple and Walnut Salad with Maple Vinaigrette Recipe


---
ClevelandWomen.Com Funny Picture of the Week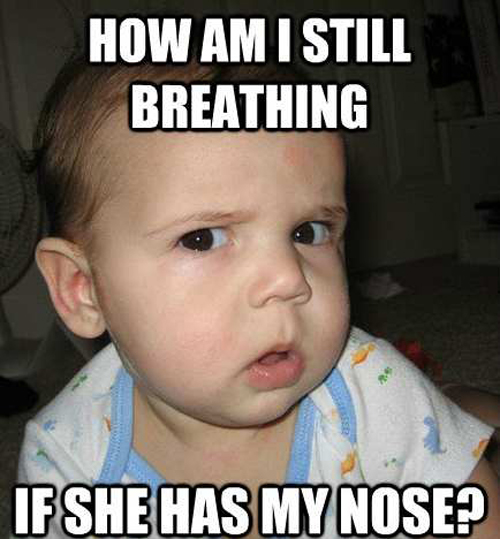 ---
ClevelandWomen.Com Video of the Week
The Tralalas performed the Supremes' classic Stop in the name of love at the 4th annual Worldwide Intercultural Network (WIN) holiday celebration of global diversity at the Ariel International Center in Cleveland



More from the event soon.


---
Glow at the Garden
Cleveland Botanical Garden's Glow at the Garden

Take a train ride through the garden, feast your eyes on over 100 gingerbread houses (you can even decorate your own to take home!), enjoy live seasonal music performances, dozens of trees delightfully decorated by garden clubs, and the twinkling lights. Plus, there are a few new surprises in store for you.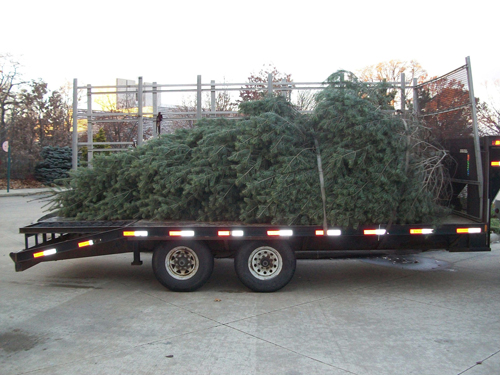 Bringing in the 24' concolor fir tree for the lobby
---
Frozen vs Fresh Food
I think a lot about packaging and how important it is in retailing products. We talk about recycling and how wasteful it is to use all that packaging, particularly at Christmas.

I visited Cosco today and for some reason I became attracted to all the various packaging that they do for most of their products. For example, they have an exceptional apple package using a hard plastic see through unit to display them. Each variety is designated by a sign and that makes it easy to pick your variety...

Read the rest of Keeping Up With Maury


---
Cleveland Women honored
Congratulations to Cleveland Women Irene Morrow and Lucy Selvaggio Stickan who received the Freedom Award from the American Nationality Movement's (ANM) at their Christmas event at the German Cultural Center in Olmsted Falls. The event also celebrated the 100th birthday of former Cleveland Mayor Ralph J. Perk.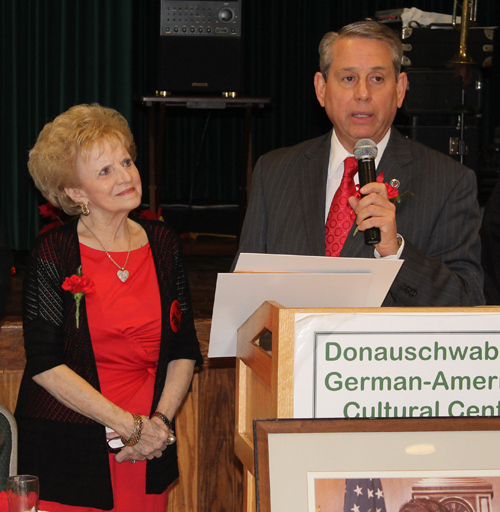 Councilman Mike Polensek salutes Irene Morrow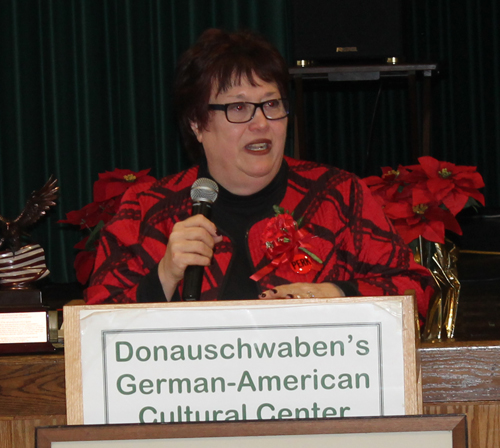 Lucy Selvaggio Stickan
---
ClevelandWomen.Com Special offer of the Week
---
---
ClevelandWomen.Com Quote of the Week
There is a fountain of youth: it is your mind, your talents, the creativity you bring to your life and the lives of people you love. When you learn to tap this source, you will truly have defeated age."
Sophia Loren


---


Have you seen the Amazon Deal of the Day? Everyday, a new very special deal will be offered. Look below for the daily special.


---


Women make up more than 1/2 of the population but sometimes it seems that the Internet has ignored this fact.

Or the sheer enormity of the Internet does not make it easy to find information, resources and items of interest for women and girls in the Cleveland area.

Not anymore! ClevelandWomen.Com is geared toward providing information, resources and fun to the female population of Northeast Ohio - Cleveland Women - and those who care about them. In fact, we hope that the men in your life will visit and maybe learn what makes you tick.

Don't miss our profiles of interesting Cleveland Women - Maybe it's someone you know! (Or tell us about someone we should know)

Take advantage of discounts and specials selected just for you.

Ask questions and receive answers from our many experts from all walks of life.

Share your thoughts, memories, ideas with other Cleveland Women.

Take advantage of the information provided for your age group and situation.

Most importantly, come back often and



Have Fun!

---
---
Top of Page