Welcome to ClevelandWomen.Com
for Women of all Ages
in Cleveland, Northeast Ohio & Beyond.
---
What did you notice?
Look at these 3 pictures from a Colgate marketing campaign and see what you noticed about them.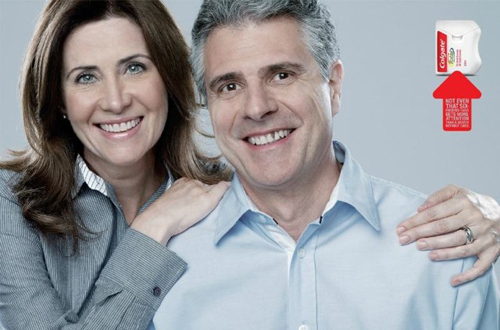 ---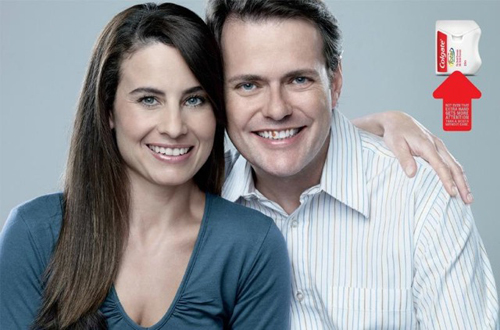 ---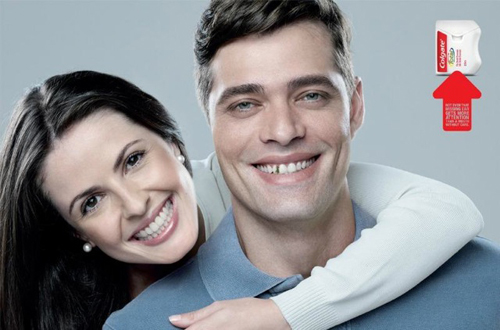 When you have noticed something, see what the marketing campaign wanted you to see.
---
Respect the national anthem - never take a knee
Estonian Garden representative and Cleveland Cultural Gardens Federation board member Erika Puussaar spoke at the 80th anniversary celebration of the Lithuanian Cultural Garden in Cleveland. As a former refugee and immigrant, she spoke of the great respect she has for the national anthem and how others should respect it as well - and never take a knee.

Click the white arrow to watch the video.



See more from the 80th anniversary of the Lithuanian Cultural Garden


---
Mother Teresa Canonization Ceremony in the Albanian Cultural Garden
The Albanian Cultural Garden hosted a canonization ceremony for Blessed Mother Teresa on Sunday September 4, 2016. "Many people don't know Mother Teresa was Albanian," said Cleveland Councilwoman Dona Brady, one of the founders of the garden and leader of the ceremony.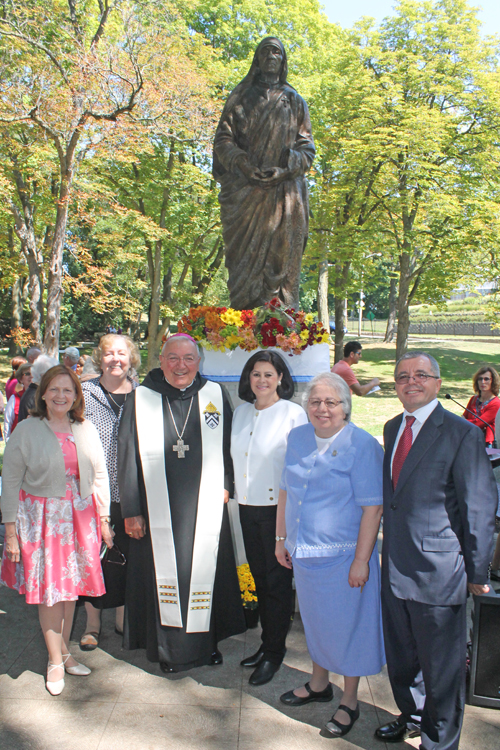 Sheila Crawford, Sister Ryan, Bishop Gries, Dona Brady,
Sister Karam and Adem Meta


Photos and Videos from the Mother Teresa event
---
Over My Dead Body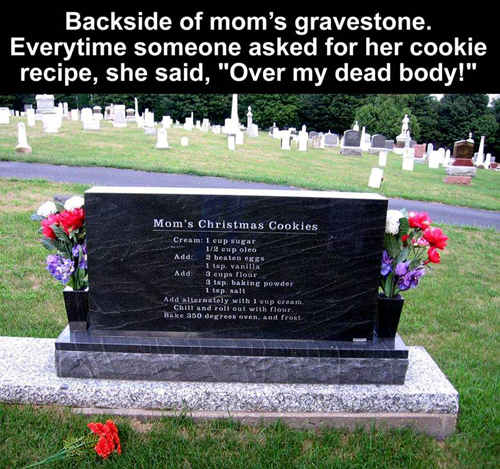 ---
Michael Stanley talks music in the Cultural Gardens
Rock and roll musician Michael Stanley was the headline act for the Centennial celebration in the Cleveland Cultural Gardens at the 71st annual One World Day on August 28, 2016.

He spoke with Cultural Gardens board member Dan Hanson in the Hungarian Cultural Garden in front of a monument to Franz Liszt. Michael Stanley told who would be in his all-time favorite band (Eric Clapton, Tom Petty, Clarence Clemons, etc.). He also spoke about how the audience sings the line (Thank God for the man who put the white lines on the highway) in his song Lover at concerts.

The acoustic concert in the Cultural Gardens will be a free event to celebrate the Gardens Centennial Year.



Learn more about the concert and One World Day this Sunday


---
Being labeled as Asian - daughter of Indian immigrants
Nupur Goel is in the 11th Grade at Gilmour Academy. She was the 2016 Grand Prize winner of the Stop the Hate essay program of the Maltz Museum of Jewish Heritage.

She spoke on a panel run by the Maltz Museum and Global Cleveland titled Begin the Conversation: Cleveland's Immigrant Communities Today: Pan-Asian Community. Her parents emigrated from Indian over 20 years ago.

She said that labels can be important and beneficial in understanding a person but when they are used to box people into a preconceived category they can be harmful.



See more from the panel of Asian community leaders


---
Why immigrants choose to come and stay in Cleveland
Leaders of the Cleveland Indian, Vietnamese and Chinese community spoke on a panel run by the Maltz Museum and Global Cleveland titled Begin the Conversation: Cleveland's Immigrant Communities Today: Pan-Asian Community.

They were asked why they chose Cleveland and stayed there.

Gia Hoa Ryan from Vietnam, Asim Datta from India, Johnny Wu from Panama and China and Nupur Goel whose parents came from India answered.

No, it isn't the weather.

>



See more from the panel of Asian community leaders


---
Opera and Ballet in the Italian Cultural Garden
In 1930, the Italian Cultural Garden opened as a "symbol of Italian culture." Almost 70 years ago the Italian Garden hosted the San Carlo Opera in the lower level amphitheater. In 2008, the Italian Cultural Garden Foundation revived this tradition by presenting Opera in the Garden.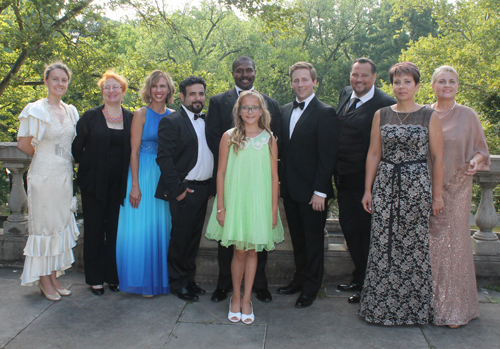 Opera Circle Cleveland performers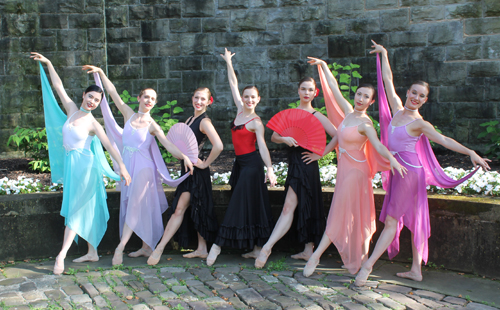 Cleveland Ballet ladies

A record crowd of over 2,000 attended the July 31, 2016 performance by the artists from the Opera Circle Cleveland Company who were joined by dancers from the Cleveland Ballet.
Photos and Videos from the Opera and Ballet


---
The House I Lived In by Amy Kenneley
Just when you're feeling old and tired, something comes along to make you feel young again. That happened to me last week, when I opened the special section of the Plain Dealer titled "HOUGH-50 YEARS LATER".

The section spoke of neglect and failed projects but also hope. I turned the next page, and there was the photo of Newton Avenue, and my grandfather's house. Newton Avenue had been designated an historic street a few years back. That made it safe-I hope-from the wrecking balls of medical conglomerates and developers. These houses were built at the turn of the century,the 1900's, and I had been told were all designed by the same architect/builder....

Read the rest about Amy's house in Hough


---
Mughal Indian Women at CMA
Art and Stories from Mughal India presents the story of the Mughals ó and stories for the Mughals ó in 100 exquisite paintings from the 1500s to 1800s. It runs from July 31, 2016 through October 23, 2016, and is free to the public in celebration of the Cleveland Museum of Artís centennial year.

It is a mix of cultures (Indian, Persian, etc.) and reflects the mores of the time. For example, it seemed as if powerful women wielded control over the emperor. This is a painting of a Mughal princess having a blindfolded suitor brought before her to inspect and accept or reject.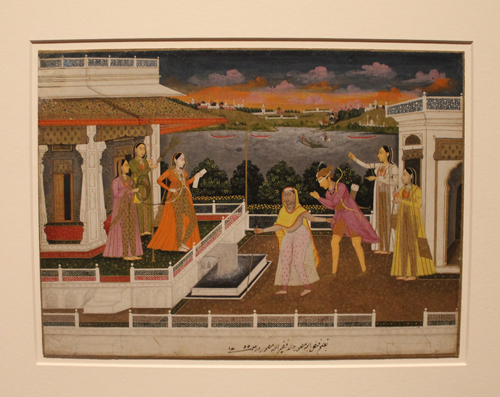 This next painting shows a Mughal princess being fanned while musicians entertain and drink is brought to her. Not a bad life.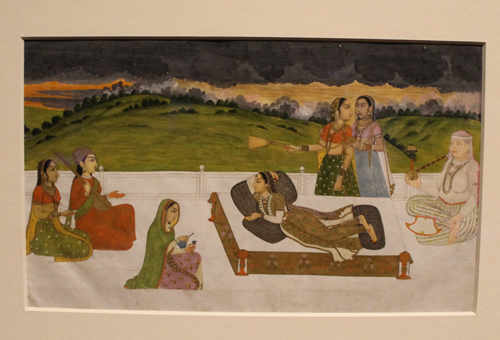 See more from the Cleveland Museum of Artís new Mughal Exhibit
---
Cleveland Public Square
If you haven't see the remodeled Public Square, here is a quick look. The four quadrants of Public Square are connected and features lots of green space, a restaurant, speaking area and water feature.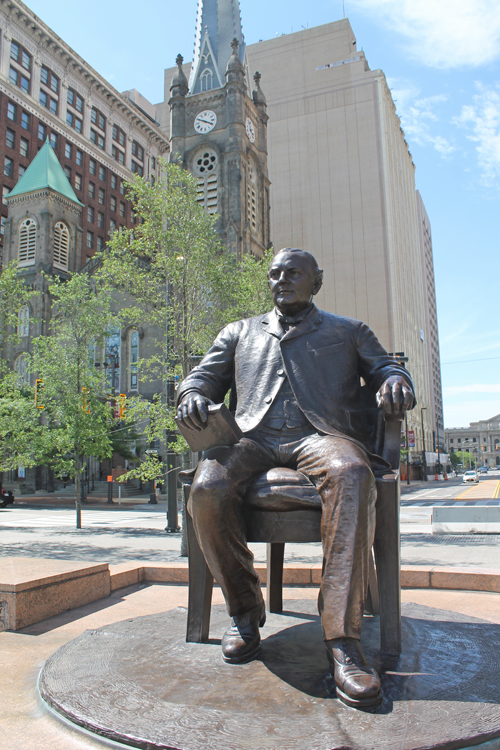 Statue of Mayor Tom L Johnson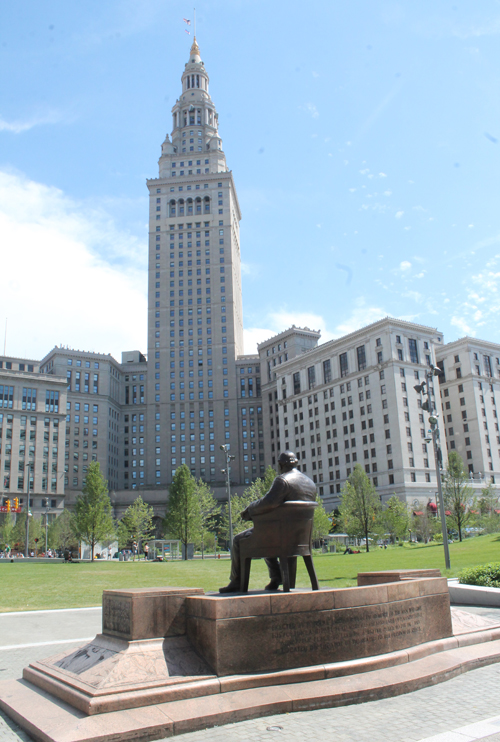 See more of Cleveland Public Square
---
Twins!
Vera Loczer and her husband show off their 6-week old twins in the Hungarian Cultural Garden in Cleveland after Vera performed in a free concert featuring the music of Franz Liszt.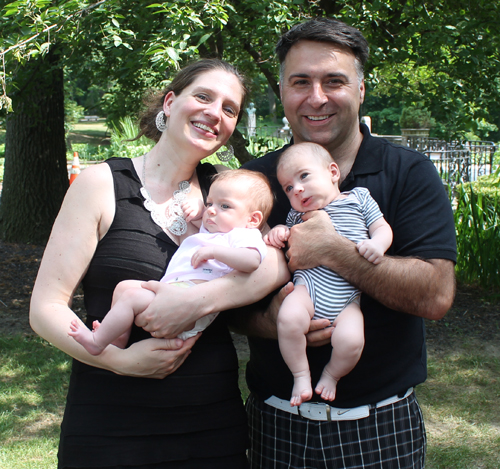 See more photos and videos of the Liszt Concert
---
Bone Broth
Erie Bone Broth was launched in 2015 by Kelly, a home cook, who personally discovered the health benefits of bone broth as a wholesome dietary staple in their everyday lives. Kelly personally discovered Bone Broth because she had severe joint pain and found out that bone broth fights inflammation. Dan Hanson of ClevelandCooks.com caught up with Kelly at North Union Farmer's Market at Shaker Square and learned more about bone broth and small business.


---
Free weekly eNews
Every Tuesday evening we send an e-mail message to people who are interested in upcoming (the next week) events that have an ethnic or cultural connection. So it may be Opera in the Italian Garden or Puerto Rican Day Parade or Slovenian Kurentovanje or...

If you are interested in receiving this free weekly e-mail just sign up for the free eNews.

You can also sign up to receive more specific free eNews for any groups or groups you may choose (Irish, German, Polish, Chinese, etc.)

It's easy and free and will let you know every week about fun and interesting events that are coming up in the next week.
---
Murphy Irish Dancers at the Mayo Tea
Murphy Irish Dancers performed at the annual Mayo Tea put on by the Cleveland Chapter of the Mayo Society held at John Carroll University.

See more from the 2016 Mayo Society of Greater Cleveland Tea


---
My 1,000 Mile Bus Tour
by Amy Kenneley
What's not to like about a thousand- mile bus tour taking you effortlessly to Famous Places? Better yet, every Famous Place has a gift shop before the EXIT door. Seeing the sights can be intellectually broadening and the elaborate hotel dinners broadening as well; but it was the PEOPLE on the bus tour who were the most interestingÖsuch as:

Read the rest of My Bus Tour
Amy identifies the different people on her 1,000 mile trip


---
Cleveland Croatian Youth perform in Croatian Cultural Garden
The Sounds of Croatian Tamburitza Music was held in the Croatian Cultural Garden in Cleveland Ohio and sponsored by The American Croatian Lodge, "Kardinal A. Stepinac" featuring Zadnja Stanica. This is a song with many tamburitzas and very young children singing.


---
ClevelandWomen.Com Book of the Week
Harry Potter and the Cursed Child - Parts One & Two


The Eighth Story. Nineteen Years Later.

Based on an original new story by J.K. Rowling, Jack Thorne and John Tiffany, a new play by Jack Thorne, Harry Potter and the Cursed Child is the eighth story in the Harry Potter series and the first official Harry Potter story to be presented on stage. The play will receive its world premiere in Londonís West End on July 30, 2016.

It was always difficult being Harry Potter and it isnít much easier now that he is an overworked employee of the Ministry of Magic, a husband and father of three school-age children.

While Harry grapples with a past that refuses to stay where it belongs, his youngest son Albus must struggle with the weight of a family legacy he never wanted. As past and present fuse ominously, both father and son learn the uncomfortable truth: sometimes, darkness comes from unexpected places.

Harry Potter and the Cursed Child - Parts One & Two (Special Rehearsal Edition Script): The Official Script Book of the Original West End Production
---
Smoke gets in your Eyes - The Drifters
The ashes of legendary disc jockey and creator of the term Rock and Roll Alan Freed were laid to rest in a ceremony at Lakeview Cemetery in Cleveland. A ceremony was held and a monument was unveiled.

Rock and Roll Hall of Fame members The Drifters performed. This is the classic Smoke Gets in your eyes.




---
Cleveland Museum of Art Centennial
Cleveland Museum of Art (CMA) Director William Griswold spoke at the kick off of the Cleveland Museum of Art's summer of centennial programs event. He was asked to imagine he had a time machine. What might the CMA founders have thought if they could see the Museum today? He also asked what his successor might say in 100 years at the Bicentennial celebration.




---
Judge Sara Harper honored
The Committee on Arrangements; Ohio Republican Party, Republican Party of Cuyahoga County, Sara J. Harper Leadership Institute, I Group, The Committee of 40, Lauren A. Gore, esq., WEA, Inc., LA Gore & Principals and the Inner City Republican Movement hosted a Community Black History Celebration honoring the Life & Achievement of Judge Sara J. Harper.

Her illustrious career spans the decades, as one who has toppled barriers, and made history. Born in Cleveland, Ohio in 1926, Judge Harper was the first African-American woman to graduate from Case Western Reserve University Law School. She also was the first woman to serve on the judiciary of the U.S. Marine Corps Reserve.

After retiring as a Lieutenant Colonel, she won a seat on the Ohio 8th District Court of Appeals, becoming one of the first of two African-American women elected to the court in 1990.

Judge Harper twice was a candidate for the Ohio Supreme Court -- for chief justice in 1980 and for justice in 1994. And she was the first African-American woman appointed to sit on the state's high court in 1992.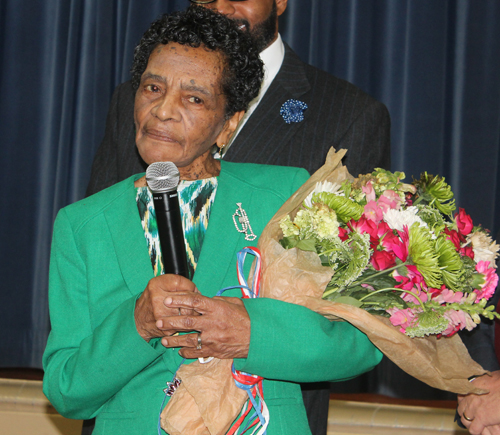 Judge Sara Harper
See photos and a video from the ceremony for Judge Sara Harper
---
The ClevelandWomen.Com Class of 2016
As we focus on re-creating ClevelandWomen.Com we want to feature interesting Cleveland area women of all ages and walks of life. We want your help.

Who would you recommend? Who has influeced your life, taught you something, inspired you? Who do you admire, emulate, want to be like?

Let us know (feel free to suggest yourself) and stay tuned for the all new ClevelandWomen.Com coming soon.
---
The Modern Wedding Cake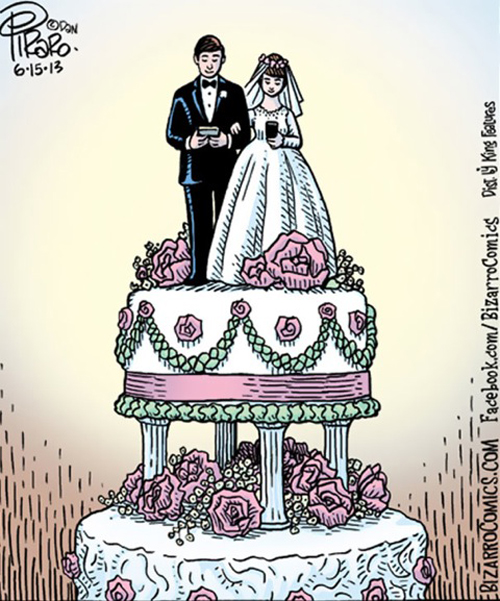 ---
Books with a Cleveland focus
Congratulations to the winners of some terrific new Cleveland focused books.

Winners have been notified and books were taken to the post office for delivery. Be sure to sign up for the free ClevelandWomen.Com eNews to learn about contests like this first.

The books that were won were:
Let's Have Another by Dan Coughlin

The Ashtabula Hat Trick: A Milan Jacovich Mystery by Les Roberts

The Making of Major League: A Juuuust a Bit Inside Look at the Classic Baseball Comedy

The Bone Lady: Life Lessons Learned as One of Football's Ultimate Fans

Cleveland TV Tales Volume 2: More Stories from the Golden Age of Local Television
See more about the books
---
Domestic Violence
Domestic violence is a pattern of repeated physical, sexual and emotional violence and behaviors that one person in a relationship uses to exercise power and control over the other. Cleveland and Northeast Ohio have many resources for victims of domestic violence.

Main Domestic Violence Page including:
What is domestic violence?
Why do partners abuse?
Are you in an abusive relationship?
Domestic Violence Emergency Help
Domestic Violence and Children

Domestic Violence and Immigrants

Housing Protections for Victims of Domestic Violence

Civil Protection Orders for Victims of Domestic Violence


---
Special Deals and Shopping for Cleveland Women and Girls
We now have two great sources for you to find the best online pricing values. One is Cleveland specific and features products about Cleveland and by and for Clevelanders.

The other is 20 or so companies that are the best of the best in on-line shopping products, value and service. Names you will know like Amazon, Walmart, 1800Flowers, Hanes, Microsoft, Drugstore.Com and Pets Warehouse. But also some lesser known best of breed stores such as Old Time Candy, Lauren Hutton makeup, ShopIrish, DermaDoctor, Shutterfly and more.

On-line store for Cleveland Women and Girls

Take a look. You can always get back to the Store by clicking on the Shopping & Specials link on the left hand side of the page.

Happy Shopping!
---


Have you seen the Amazon Deal of the Day? Everyday, a new very special deal will be offered. Look below for the daily special.


---


Women make up more than 1/2 of the population but sometimes it seems that the Internet has ignored this fact.

Or the sheer enormity of the Internet does not make it easy to find information, resources and items of interest for women and girls in the Cleveland area.

Not anymore! ClevelandWomen.Com is geared toward providing information, resources and fun to the female population of Northeast Ohio - Cleveland Women - and those who care about them. In fact, we hope that the men in your life will visit and maybe learn what makes you tick.

Don't miss our profiles of interesting Cleveland Women - Maybe it's someone you know! (Or tell us about someone we should know)

Take advantage of discounts and specials selected just for you.

Ask questions and receive answers from our many experts from all walks of life.

Share your thoughts, memories, ideas with other Cleveland Women.

Take advantage of the information provided for your age group and situation.

Most importantly, come back often and



Have Fun!

---
---
Top of Page