Welcome to ClevelandWomen.Com
for Women of all Ages
in Cleveland, Northeast Ohio & Beyond.
---
Did you ever notice?
The arrow means Amazon has everything from A to Z.

---
The Lowly Spud
And here's to you, o lowly spud--
the 'tater, pratie, humble grub;

We've smashed you, mashed you, whipped and creamed,
and frenchy-fried you, baked and steamed.

Read the rest of Amy Kenneley's tribute to the potato.


---
---
Do women smoke the hookah?
Jeanette is from Syria and works at Kan Zaman in Cleveland. She was asked if women smoke hookahs and she replied yes, it's the 21st century. But there are parts of the Arabic world that are not as progressive with women's rights as others.

The question was asked by members of the ClevelandPeople.Com Food Adventurers passport club. People who enjoy trying different foods and learning about different cultures participate in the Food Adventurer's group.




---
---
Hurry up Spring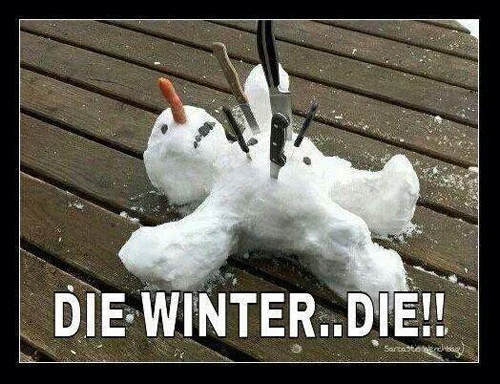 ---
A Wedding in the Intensive Care Unit
by Joseph Patrick Meissner
An elderly man in his seventies is dying in the Intensive Care Unit (ICU) at Lakewood hospital. Before departing earth, he wants to get married to his childhood sweetheart.

The two had been married some fifty years ago and then had five children. But in 1975 the war had torn them apart. She remained in Viet Nam while he came to America. They had divorced and gone their separate ways for some thirty years.
---
Young ladies building self-esteem and confidence through the Martial Arts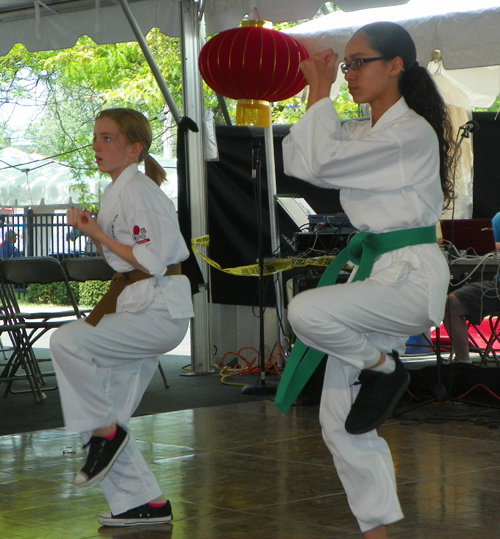 A group of inner-city and at risk girls are building self-esteem and confidence through the Martial Arts. Yes I CAN! Karate is run by Sam Nieves to show the young ladies that they can be successful in whatever they wish to do. The Martial Arts instills the knowledge that negative activities and situations can be avoided and overcome.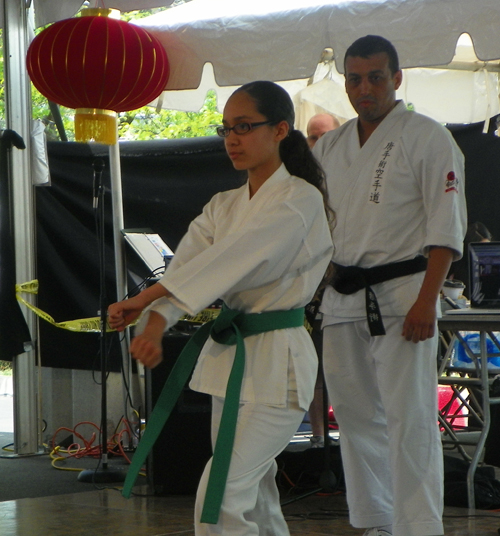 ---
Cleveland Woman Lisa Wong sworn in as president
Congratulations to Cleveland Woman Lisa Wong who was sworn in as the president of the Organization of Chinese Americans Cleveland Chapter on Saturday.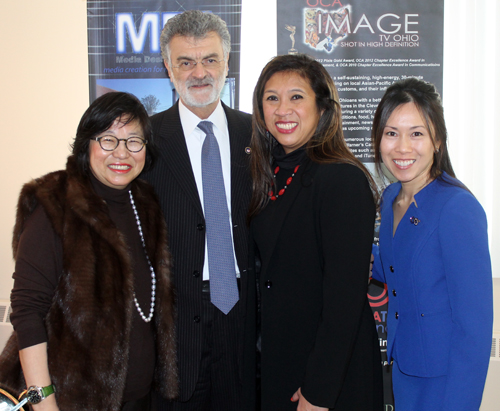 Margaret Wong, Mayor Frank Jackson,
OCA National president Sharon Wong and
OCA Cleveland president Lisa Wong
---
ClevelandWomen.Com Picture of the Week
Members of the Underground Railroad Society, Coalition for a Better Life, dba Peace in the Hood and other community organizations marched outside of the Rotunda of Cleveland City Hall to see the African-American flag raised over Cleveland City Hall. This was the 40th annual Black History Month Flag Raising Ceremony at Cleveland City Hall.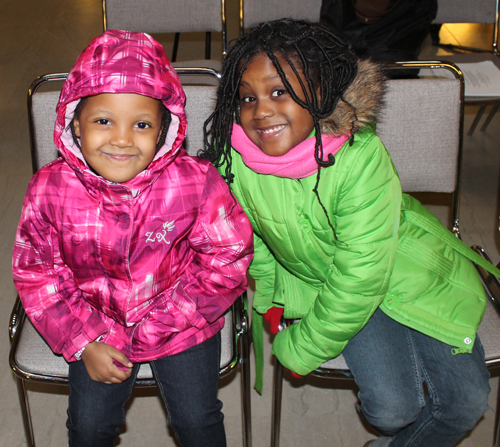 See more from the Flag Raising Ceremony
---
ClevelandWomen.Com Special offer of the Week
---
Severe Weather
I just got off the phone with a friend who lives in Woolwich, Maine. She said that since early this morning the snow has been nearly waist high and is still falling.

The temperature is dropping far below zero and the north wind is increasing to near gale force.

Her husband has done nothing but look through the kitchen window, drink beer ...then just stare.

She says that if it gets much worse, she may have to let the drunken idiot in.


---
---


Have you seen the Amazon Deal of the Day? Everyday, a new very special deal will be offered. Look below for the daily special.


---


Women make up more than 1/2 of the population but sometimes it seems that the Internet has ignored this fact.

Or the sheer enormity of the Internet does not make it easy to find information, resources and items of interest for women and girls in the Cleveland area.

Not anymore! ClevelandWomen.Com is geared toward providing information, resources and fun to the female population of Northeast Ohio - Cleveland Women - and those who care about them. In fact, we hope that the men in your life will visit and maybe learn what makes you tick.

Don't miss our profiles of interesting Cleveland Women - Maybe it's someone you know! (Or tell us about someone we should know)

Take advantage of discounts and specials selected just for you.

Ask questions and receive answers from our many experts from all walks of life.

Share your thoughts, memories, ideas with other Cleveland Women.

Take advantage of the information provided for your age group and situation.

Most importantly, come back often and



Have Fun!

---
---
Top of Page