Imported Dutch Red Wax Gouda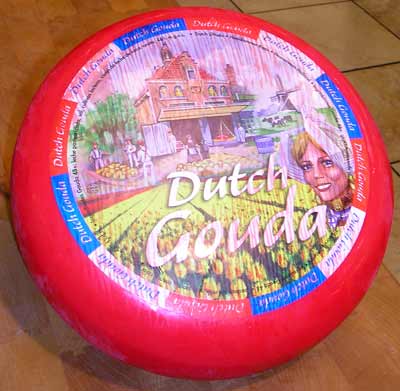 Dutch Red Wax Gouda is a classic mild Dutch cheese named, like many cheeses, after cities in their respective countries such as Gouda, Holland, where it has been made and marketed their since the middle ages.
Aged for 6 weeks, it has a classic red-wax coating with a warm-yellow interior and few very small holes.
It has a delightful, mild flavor with an extraordinary smooth creamy texture which makes it popular with kids.
This is a perfect cheese to purchase for back-to-school lunches. Gouda is also great paired with French bread, melted on top of a sandwich, or served with fresh fruit or fruit juices.
As an appetizer, serve it with Riesling, Zinfandel, or other sweeter white wines.
---
Have a question for our Expert Cheesemongers?
Send it to:

cheese@ClevelandWomen.Com


---
Top of Page
Back to Cheese, Cheese & More Cheese!