Meet our Certified Cheesemongers
From Giant Eagle Legacy Village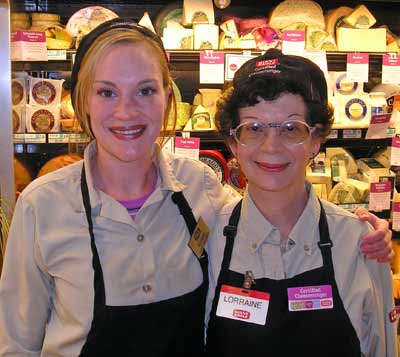 Certified Cheesemongers Liz and Lorraine
from Giant Eagle Legacy Village
Lorraine and Liz have been working together at Giant Eagle Legacy Village in Lyndhurst for two years.
Liz has been working with gourmet cheese for over six years and has been at Giant Eagle for four years. Lorraine worked for the demonstration company that samples a variety of items at Giant Eagle. Her charming ways were viewed by a district manager and he knew she'd be the perfect person to accompany Liz in the Cheese Shoppe.
Both Lorraine and Liz are Certified Cheesemongers. What does this mean?
A Certified Cheesemonger is responsible for all aspects of the specialty cheese department and the most important attribute is a "Passion for Cheese". To be a Certified Cheesemonger, Giant Eagle requires education, along with tasting and hands on experience.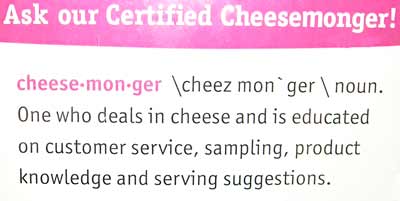 Our black berets show that we are Cheesemongers and able to provide you with samples, serving suggestions, and product knowledge.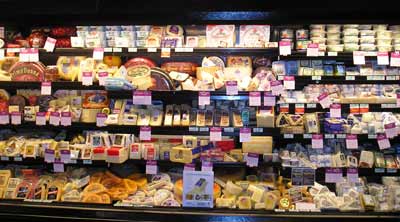 A sampling of the great cheese available
at Giant Eagle Legacy Village.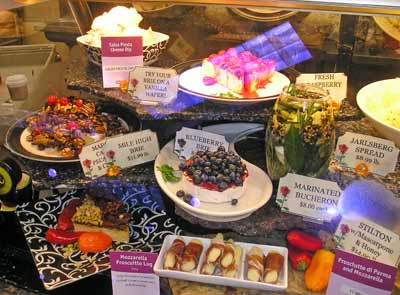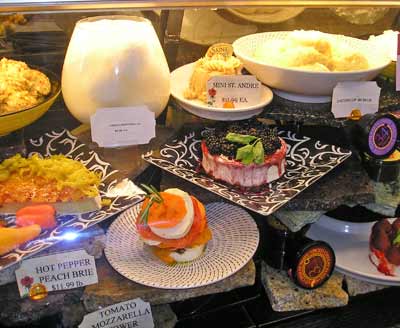 ---
Have a question for our Expert Cheesemongers?
Send it to:

cheese@ClevelandWomen.Com


---
Top of Page
Back to Cheese, Cheese & More Cheese!