Farmer's Cheese and Italian Mascarpone
Two cheeses I have heard of but have no idea what they are or when you would use them. One is Farmer's Cheese and the other is Marscapone.

Could you tell me about them? Thank you. I love reading your articles.

Both Farmer's cheese and Italian Mascarpone are classified as fresh cheeses, uncooked and un-ripened.

These cheeses are usually very moist and mild, with their flavor characterized by a pleasant tartness. Some are molded and others are simply scooped from containers.

Farmer's cheese is low in fat and a good source of calcium. This cheese can be flavored with honey or your favorite blend of herbs and consumed with fresh fruits and vegetables.

When flavored with herbs, it can also make an excellent option for a savory sandwich spread. In addition, it can be used to substitute cream cheese in dip recipes, for a lower-fat and healthier option.

On the other hand, Italian Mascarpone is traditionally used as a simple rustic dessert, served with very fresh whole fruit in a bowl of crushed ice, accompanied by a dessert wine such as Marsala or Picolit.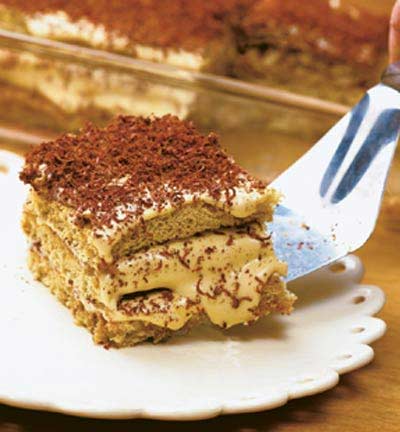 It can also be sweetened with honey or served as is. Mascarpone is also popular for being flavored with espresso and served in the classic Italian dessert, Tiramisu; and it is also often sweetened and mixed with ricotta for Canolis.
While it's traditionally a dessert cheese, it also lends itself well to savory dishes to add a smooth and creamy texture, making both entrees, and desserts, irresistible.
---
Have a question for our Expert Cheesemongers?
Send it to:

expert@ClevelandWomen.Com


---
Top of Page
Back to Cheese, Cheese & More Cheese!