Meet the Expert Attorneys of
Dennis Seaman & Associates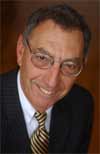 Dennis M. Seaman is the founder and managing partner of Dennis Seaman & Associates Co., L.P.A.
Dennis has had over thirty eight years of experience handling cases involving motor vehicle accidents, construction site accidents, premises accidents, defective product claims, medical and professional malpractice claims, nursing home negligence claims, wrongful death claims, workers' compensation claims, job site accident claims, and claims against employers for intentional acts.
Dennis has dedicated his entire legal and personal life adjudicating and protecting the rights of injured workers and citizens.
In addition to his professional career of protecting the rights of injured consumers, he has assisted the general community through his involvement in many civic organizations.
Learn more about Dennis

Top of Page


---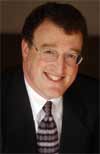 Michael I. Madden is a partner at Dennis Seaman & Associates Co., L.P.A., focusing in the area of Worker's Compensation litigation.

Michael has fought to protect the rights of thousands of injured workers for more than 19 years.

Learn more about Michael

Top of Page


---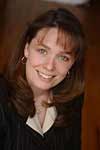 Although Angelique M. Hartzell has only been practicing law for five years, Angelique has worked with our firm since 1991 dealing with all aspects of administrative Ohio Workers' Compensation claims.

As an attorney with the firm, Angelique's focus is litigating denied worker's compensation claims. She has successfully handled hundreds of litigation cases in Workers' Compensation due to her 14 years of experience in this area.

Learn more about Angelique

Top of Page


---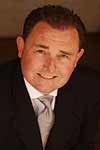 Christian R. Patno specializes in catastrophic injury and wrongful-death matters. He is an A-V rated attorney with Martindale-Hubbell, an Ohio Super Lawyer, and a member of the Million Dollar Advocates Forum.

Since 1995, Chris is personally responsible for obtaining at least 17 verdicts and settlements on behalf of his clients in excess of $1 million with 10 of these results being at or above $2 million. To date, the highest result Chris has reached on behalf of a client is $8.5 million. (Results may vary.)

Learn more about Chris

Top of Page


---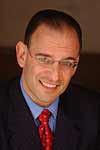 Michael A. Saltzer has over 17 years of trial experience and has extensively litigated cases involving: truck accidents, boating accidents, motorcycle accidents, car accidents, construction accidents, railroad grade accidents, drowning accidents, defective products, municipal liability, premises liability, wrongful deaths, legal malpractice, accounting malpractice, medical malpractice and traumatic brain injuries.

As lead counsel, Michael has personally handled over 2,500 personal injury cases resulting in millions of dollars in settlements and verdicts.

Learn more about Michael

Top of Page


---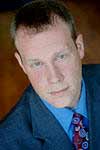 Jeff J. Sokolowski has been with Dennis Seaman & Associates since mid 2005. Prior to attending law school, Mr. Sokolowski was a childcare therapist at Parmadale Family Services in Parma, Ohio.

After law school, Jeff worked for a suburban law firm handling personal injury, collective bargaining, municipal, and general civil litigation cases.

Mr. Sokolowski has extensive experience representing personal injury and safety forces clientele. Jeff has been practicing law since 2000 and is an associate in our litigation practice.

Learn more about Jeff

Top of Page


---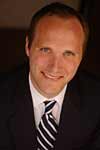 Jeffrey D. Johnson was the administrator of our worker's compensation department while attending the Cleveland Marshall College of Law in the evenings. Since being sworn in on May 11, 2004, Jeffrey has continued to practice in the area of worker's compensation, as well as personal injury.

Jeffrey's personal injury practice consists primarily of motor vehicle accidents and he spends much of his time in court battling insurance companies on behalf of our clients.

Learn more about Jeffrey

Top of Page


---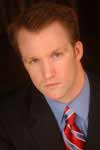 Nathan J. Wills is a member of Dennis Seaman & Associates' litigation group and focuses his practice on nursing home negligence and personal injury.

While attending Cleveland-Marshall College of Law, Nathan served as Editor-in-Chief of the Journal of Law and Health, and was a member of a nationally-ranked Moot Court team.

Learn more about Nathan

Top of Page


---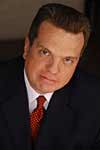 After law school,James A. DeRoche worked with a large Cleveland law firm, handling a variety of litigation matters, including complex business litigation. He has extensive trial experience, having successfully tried cases in both federal and state courts, and argued cases before the Ohio Court of Appeals.

He also has experience representing investors in arbitration matters against brokerage firms. Jim served most recently as general counsel of a Solon company, where he assumed both business and litigation responsibilities, while maintaining an active outside litigation practice.

Jim has been practicing law since 1991, and brings extensive business litigation experience to our Firm.

Learn more about Jim

Top of Page


---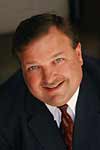 David L. Meyerson specializes in Workers' Compensation litigation. He is considered one of Ohio's leading and most effective litigators in this area of law.


David further holds the Ohio State Bar Associations prestigious board certification in Ohio Workers' Compensation Laws.

Learn more about David

Top of Page


---
Dennis Seaman & Associates
1600 Rockefeller Building
614 West Superior Avenue
Cleveland, Ohio 44113
Phone: 216-696-1080
Toll free: 1-800-747-9330
Fax: 216-696-8558

E-mail: dms@seamanatty.com

Web: www.seamanlaw.net
---
Have Questions for our Legal Experts?
E-Mail us at: legal@ClevelandWomen.Com
---
Top of Page
Back to Legal Information